Have You Seen The New Popcorn Indiana Fit Popcorn?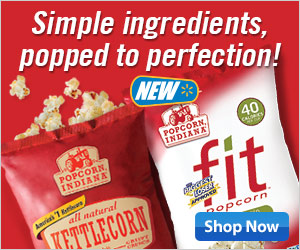 Popcorn Indian is a favorite for Walgreens shoppers but did you know they have a new product out?
Not only is it brand new but it is a healthy popcorn that is approved by the Biggest Losers!
Have you seen the new Fit Popcorn?
It is only available at Walmart and right now you can learn more about it on their site here.
There are a lot of Indiana Popcorn flavors but Fit Popcorn is the only one made to be healthy. Click the link and then let me know what you think. Would you try this new product?