Winner Wonderland Giveaway Hop!#winnerwonderland
Welcome to the Winner Wonderland Giveaway Event. This event is hosted by Put A Little Umbrella In Your Drink, Seeds of Life, And The Little Ones Too and Taking Time For Mommy

.

This event features giveaways with a value of $25 or more at each of the participating blogs! Check out all of the great Winner Wonderland Sponsors being featured in this event! Be sure to visit each blog from the linky below and enter for your chance to win! This event will close on December 4th at 11:59 pm EST.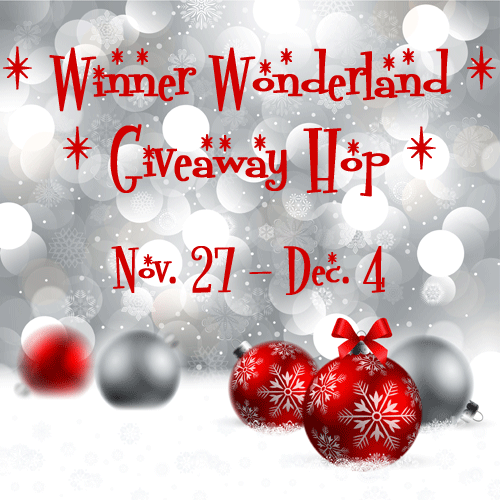 Emily's Frugal Tips has paired up with a group of wonderful bloggers to bring you Winner Wonderland Giveaway Hop! We all have some wonderful sponsors so please make sure to visit each blog so you have a chance to win their giveaways. Don't forget to enter mine to! Check out the generous sponsors I have this year. If you win please make sure to tell them thank you. This year's hop's sponsors will be sending the giveaway items to the winners.
Sponsor 1: Author Kiki Howell Is offering 3 eBooks that she authored and you get to choose which books you want! Please visit Kiki Howell at her blog http://www.kikihowell.com/
Sponsor 2: Sam Hossler has agreed to offer copies of his new books Frontier Preacher and Frontier at Three Rivers. Please visit his website http://samhossler.com/default.aspx
I'd also like to thank Granny Apple Publishing for introducing me to Sam Hossler and many other wonderful authors. They have been a fantastic company to work with. Please visit Granny Apple Publishing to see what other books they have to offer http://www.grannyapplepublishing.com/
You can view the fantastic product reviews I did for each of these sponsors below.
Kiki Howell's author highlight
HERE
It Works by Rebecca Layns
HERE