Win a Truck in the Fan Up SweepStakes, Texans Only
If you are in need of a truck and live in Texas you should enter this sweepstakes. you never know if you will be the one who wins and you can't win if you don't enter! Just click the picture below and make sure to complete the giveaway through the second page.
Sponsored=>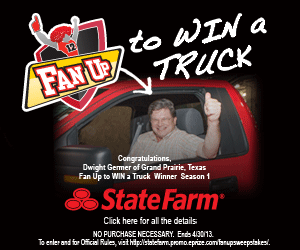 Note: If you're not in Texas this will not load for you!