Things to Do With Stale Peeps + a Giveaway
Peeps are one of those things that you either love or hate. I have known many people who cannot stand them but I also know many that can't live without them during the holidays. They are definitely a seasonal thing for sure, so for me I can handle a couple but any more than that its overkill. Chocolate peeps candy is my favorite of them all. I cannot go a Halloween or Easter without the dipped chocolate peeps. Its likely you will end up with peeps you wont use right away, and they do go stale quickly. Here are some ways to use them up. At the end of this post is also a giveaway.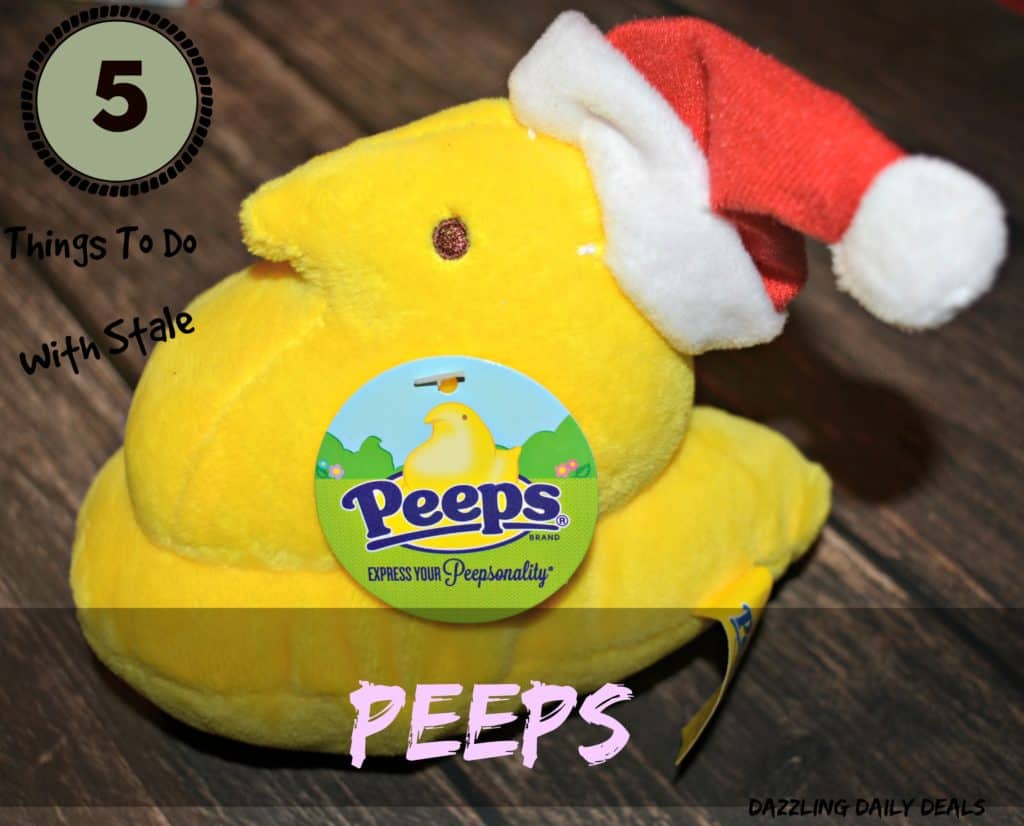 PEEPS
have become a staple of every Holiday now, no longer is it just for Easter! Right now, there is a HUGE selection of fun themed Peeps … Gingerbread, Minions, trees, reindeer, snowmen and the list goes on. My kids always expect to see Chocolate Peeps Candy in their candy socks for Christmas.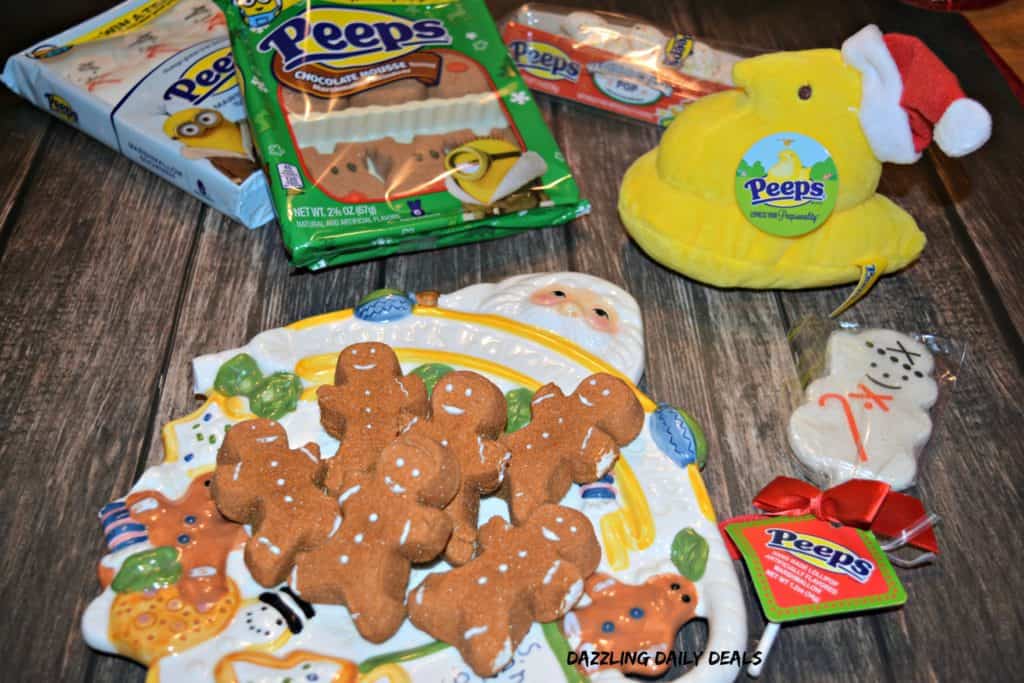 They are always so cute and colorful!!! What kid doesn't love to devour them…. but you are bound to have a few of them left over around the house. Here are just a few fun ideas for leftover stale Peeps
Peep Jousting – Start by placing a toothpick sticking out of the front of each Peep.  Place two armed Peeps,  in a microwave facing each other. As they are  heated, they expand, until one Peep's toothpick makes contact with the other, deeming it the winner!
Make Smores –  This may not be for everyone as they will be SUPER Sweet but the crystals on the Peeps give a great crunchy taste.
Use them for Slingshots What kids wouldn't want to sling these around the yard…. and hey, they can't hurt anyone!!!
Save Them For Fishing Tackle – My Husband has always used mini marshmallows on his line for fishing bait and with stale Peeps they will have better float and the bright colors will attract the fish even better.
Fire Starter  – Believe it or not but Peeps are actually great for starting fires… They have such high sugar content that they are perfect for camping…lightweight and effective.
Guess what…. you have an opportunity to receive a variety of (5) five PEEPS® and PEEPS & COMPANY® products to use just in time for your own holiday treats! All you need to do is fill out the rafflecopter form below!
a Rafflecopter giveaway

Find a large selection of Peeps at you local grocery or retail store. Or, you can find your FULL LIST OF PEEPS
at Amazon.
PEEPS® and PEEPS & COMPANY® provided you with the information, samples and discount code for my post. This giveaway is being hosted by Dazzling Daily Deals, and Emily's Frugal Tips is not responsible for prize fulfillment.